Learn how to repair a car or truck, install or remove parts, wire an engine, reset warning lights, replace fuel filter, fix auto body and more.
Get Automotix DIY!
Automotix DIY provides automotive consumers and do it yourselfers; the most comprehensive repair information about 1990 Mazda Miata car and truck repair procedures including Mazda engine diagrams, wiring diagrams, repair work estimating measures, technical service bulletins, auto body work guidance, starter & alternator replacement procedures, serpentine belt replacement procedures, radiator & hose replacement procedures, tune-up & drivability specifications, quick lube illustrations, preventive maintenance guide, engine light reset instructions, parts removal and install procedures, fuel filter replacement directions, component location diagrams, air filter locations & replacement instructions, a/c system specifications, and general auto service procedures. You don't have to be a car mechanic or technician to know how to fix your 1990 Mazda Miata automobile. Try the Automotix DIY solution today!
DIY REPAIR SAMPLES > CONTINUE EXPLORING >
COMPONENT LOCATION DIAGRAMS FOR 1990 Mazda Miata AUTOMOBILES
Component location diagrams for most 1990 Mazda Miata cars and light trucks sold in the U.S. from 1990+.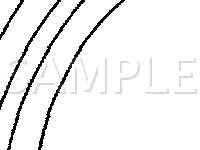 I/P & Engine Compartment Components Diagram for 1990 Mazda Miata 1.6 L4 GAS
Components on diagram:

Water Thermoswitch
Cooling Fan Relay
Throttle Sensor
Water Thermosensor
Retractor Relay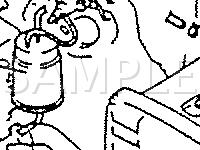 Fuel & Emission Control System Components Diagram for 1990 Mazda Miata 1.6 L4 GAS
Components on diagram:

Throttle Sensor
Water Thermosensor
Main Relay
Clutch Switch
Oxygen Sensor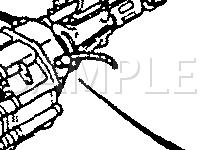 Manual Transmission Components Diagram for 1990 Mazda Miata 1.6 L4 GAS
Components on diagram:

Neutral Switch
Back-up Light Switch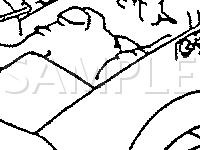 Relay Locations Diagram for 1990 Mazda Miata 1.6 L4 GAS
Components on diagram:

Cooling Fan Relay
Horn Relay
Headlight Relay
Circuit Opening Relay
Fuse Box
CLICK HERE TO GET FULL ACCESS TO 1990 Mazda Miata PARTS/COMPONENTS LOCATION DIAGRAMS!
Shop online for auto body parts, engines, wheels, lights...
2002 Mazda Miata Radiator.
$139.13

---

1997 Mazda Miata Spark Plug, 14 mm thread size, 0.750 in. reach, 5/8 in. wrench diameter, heat range 6; Resistor type, copper electrode core/tip material, projected insulator type, gasket seat style; Constructed with a five-rib, highly purified Alumina insulator that prevents arcing at plug boot and provides superior strength and thermal conductivity, a copper-glass seal that bonds insulator to electrode for a gas-tight seal, and a copper-core center electrode that comes with nickel chrome sheel for superior electrical conductivity and maximum heat dissipation; Its electric heat seal ensures stable heat range for uniform performance; The plug's machine rolled threads guarantee trouble free installation and removal, protecting the expensive cylinder heads; Features a unique U-groove ground electrode developed to meet the demand for improved ignitability and increased fuel combustion resulting in less flame dissipation; Gives the flame a groove to grow in that creates a larger flame front for a more complete combustion even in the case of lean air-fuel mixture; Produces greater firing energy without increasing spark plug gap and larger spark nucleus that stimulates faster combustion; Provides an increase in performance with improved throttle response, greater fuel efficiency and reduced emissions; With 90-day Accel limited warranty..
$2.99

---

2005 Mazda Miata 15" x 6" Alloy Wheel, Alloy Wheel; 15 X 6; 5 Spokes; 4 Lug; 100MM BP; Polished, , .
$166.50

---

1997 Mazda Miata L4, 1.8 L, 1839 CC Rebuilt Engine, Warranty: 3-Year/100,000 Mile, .
Ad Hoc

---

1990 Mazda Miata Used Cooling Fan Assembly, Fan Assm; radiator, Manual Transmission, Very Good.
$127.00

---

1999 Mazda Miata Used Upper Control Arm, Passenger Side, 1.8, AUTO, RWD w/ABS, Very Good.
$93.00
More parts
Search DIY repair manuals by VIN...
Need To Fix Your Car or Truck?
Try Our Repair Service Finder