Learn how to repair a car or truck, install or remove parts, wire an engine, reset warning lights, replace fuel filter, fix auto body and more.
Get Automotix DIY!
Automotix DIY provides automotive consumers and do it yourselfers; the most comprehensive repair information about 1990 Mazda Miata car and truck repair procedures including Mazda engine diagrams, wiring diagrams, repair work estimating measures, technical service bulletins, auto body work guidance, starter & alternator replacement procedures, serpentine belt replacement procedures, radiator & hose replacement procedures, tune-up & drivability specifications, quick lube illustrations, preventive maintenance guide, engine light reset instructions, parts removal and install procedures, fuel filter replacement directions, component location diagrams, air filter locations & replacement instructions, a/c system specifications, and general auto service procedures. You don't have to be a car mechanic or technician to know how to fix your 1990 Mazda Miata automobile. Try the Automotix DIY solution today!
DIY REPAIR SAMPLES > CONTINUE EXPLORING >
COMPONENT LOCATION DIAGRAMS FOR 1990 Mazda Miata AUTOMOBILES
Component location diagrams for most 1990 Mazda Miata cars and light trucks sold in the U.S. from 1990+.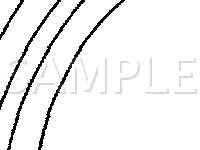 I/P & Engine Compartment Components Diagram for 1990 Mazda Miata 1.6 L4 GAS
Components on diagram:

Water Thermoswitch
Cooling Fan Relay
Throttle Sensor
Water Thermosensor
Retractor Relay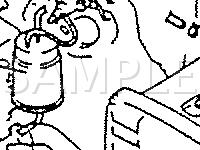 Fuel & Emission Control System Components Diagram for 1990 Mazda Miata 1.6 L4 GAS
Components on diagram:

Throttle Sensor
Water Thermosensor
Main Relay
Clutch Switch
Oxygen Sensor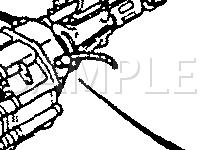 Manual Transmission Components Diagram for 1990 Mazda Miata 1.6 L4 GAS
Components on diagram:

Neutral Switch
Back-up Light Switch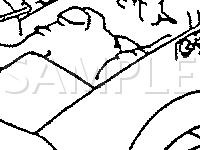 Relay Locations Diagram for 1990 Mazda Miata 1.6 L4 GAS
Components on diagram:

Cooling Fan Relay
Horn Relay
Headlight Relay
Circuit Opening Relay
Fuse Box
CLICK HERE TO GET FULL ACCESS TO 1990 Mazda Miata PARTS/COMPONENTS LOCATION DIAGRAMS!
Shop online for auto body parts, engines, wheels, lights...
1993 Mazda Miata Spark Plug Wire, Lightweight Construction Is Best For Race Cars And Easy To Hide On A Street Rod With A Custom Look Engine Compartment, These Smaller Diameter Wires Can Be Routed In And Around Places Where A Larger Wire Simply Cannot Just Go For The Ultimate In Good Looks And Custom Fit Possibilities, Extremely Flexible And Offers Extreme Space And Weight Savings, Delivers Maximum Energy To The Spark Plug And Provides Superior Performance With 150 Ohms Per Foot-Spiral Wound Alloy Conductor Construction, Features Conductive Graphite Coating, Ferrite EM/RFI Suppression Element, High Gloss Silicone Jacket Rated Up To 550 °F, And All Kevlar Stranded Inner Core, With Accel's Limited 1-Year Warranty.
$57.84

---

2005 Mazda Miata Splash Shield, Front, Driver Side, A high quality, direct fit OE replacement splash shield; With 2 years limited Trustbuilt warranty..
$38.06

---

2000 Mazda Miata Taillight Passenger Side, Passenger Side Tail Light Assembly, , .
$75.45

---

2005 Mazda Miata L4, 1.8 L, 107 CID Rebuilt Engine, Warranty: 3-Year/100,000 Mile, .
Ad Hoc

---

2001 Mazda Miata Used Air Flow Meter/Sensor, 1.8, MANUAL, RWD, Very Good.
$69.00

---

1994 Mazda Miata Used Exhaust Manifold, Very Good.
$152.00
More parts
Search DIY repair manuals by VIN...
Need To Fix Your Car or Truck?
Try Our Repair Service Finder