Learn how to repair a car or truck, install or remove parts, wire an engine, reset warning lights, replace fuel filter, fix auto body and more.
Get Automotix DIY!
Automotix DIY provides automotive consumers and do it yourselfers; the most comprehensive repair information about 1999 Saab 9-5 car and truck repair procedures including Saab engine diagrams, wiring diagrams, repair work estimating measures, technical service bulletins, auto body work guidance, starter & alternator replacement procedures, serpentine belt replacement procedures, radiator & hose replacement procedures, tune-up & drivability specifications, quick lube illustrations, preventive maintenance guide, engine light reset instructions, parts removal and install procedures, fuel filter replacement directions, component location diagrams, air filter locations & replacement instructions, a/c system specifications, and general auto service procedures. You don't have to be a car mechanic or technician to know how to fix your 1999 Saab 9-5 automobile. Try the Automotix DIY solution today!
DIY REPAIR SAMPLES > CONTINUE EXPLORING >
We have info for following modifications of 1999 Saab 9-5
1999 Saab 9-5 3.0 V6 GAS, CC:2961, Fuel Injection
1999 Saab 9-5 2.3 L4 GAS, CC:2290, Fuel Injection
COMPONENT LOCATION DIAGRAMS FOR 1999 Saab 9-5 AUTOMOBILES
Component location diagrams for most 1999 Saab 9-5 cars and light trucks sold in the U.S. from 1990+.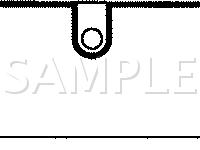 I/P Relay Locations Diagram for 1999 Saab 9-5 3.0 V6 GAS
Components on diagram:

Starter Relay
Fuel Pump Relay
Ignition Switch Relay
Main Relay Engine Management System
Electrically Heated Rear Seat Relay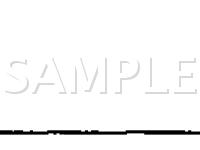 Engine Compartment Relay Locations Diagram for 1999 Saab 9-5 3.0 V6 GAS
Components on diagram:

Vacuum Pump
ABS
Front Fog Lights
Headlamp Beam Adjustment
RH Radiator Fan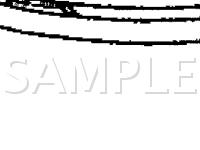 Vehicle Control Component Locations Diagram for 1999 Saab 9-5 2.3 L4 GAS
Components on diagram:

Airbag
Audio
TCM
Trionic Control Module
SID
CLICK HERE TO GET FULL ACCESS TO 1999 Saab 9-5 PARTS/COMPONENTS LOCATION DIAGRAMS!
Shop online for auto body parts, engines, wheels, lights...
2009 Saab 9-5 Strut Bearing, Front, This is a high quality, direct fit OE replacement strut mount bearing; With KYB's limited 1-year warranty..
$20.32

---

2001 Saab 9-5 Fog Light, Passenger Side.
$239.70

---

2001 Saab 9-5 17" x 7" Alloy Wheel, Alloy Wheel; 17 X 7; 10 Spoke; 5 Lug; 110MM BP; Hypersilver, , .
$160.50

---

2002 Saab 9-5 Aero L4, 2.3 L, 2290 CC Rebuilt Engine, Warranty: 3-Year/100,000 Mile, .
Ad Hoc

---

2000 Saab 9-5 Used Ignition Switch W/Key, Automatic Transmission, Very Good.
$103.00

---

2000 Saab 9-5 Used Ignition Switch W/Key, (CNS MOUNTED), Very Good.
$132.00
More parts
Search DIY repair manuals by VIN...
Need To Fix Your Car or Truck?
Try Our Repair Service Finder