Learn how to repair a car or truck, install or remove parts, wire an engine, reset warning lights, replace fuel filter, fix auto body and more.
Get Automotix DIY!
Automotix DIY provides automotive consumers and do it yourselfers; the most comprehensive repair information about 1994 Mazda B4000 car and truck repair procedures including Mazda engine diagrams, wiring diagrams, repair work estimating measures, technical service bulletins, auto body work guidance, starter & alternator replacement procedures, serpentine belt replacement procedures, radiator & hose replacement procedures, tune-up & drivability specifications, quick lube illustrations, preventive maintenance guide, engine light reset instructions, parts removal and install procedures, fuel filter replacement directions, component location diagrams, air filter locations & replacement instructions, a/c system specifications, and general auto service procedures. You don't have to be a car mechanic or technician to know how to fix your 1994 Mazda B4000 automobile. Try the Automotix DIY solution today!
DIY REPAIR SAMPLES > CONTINUE EXPLORING >
COMPONENT LOCATION DIAGRAMS FOR 1994 Mazda B4000 AUTOMOBILES
Component location diagrams for most 1994 Mazda B4000 cars and light trucks sold in the U.S. from 1990+.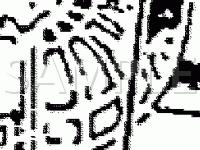 Fuel Injection & Ignition System Components Diagram for 1994 Mazda B4000 4.0 V6 GAS
Components on diagram:

Ignition Coil
Canister Purge Solenoid
Mass Air Flow (MAF) Sensor
Powertrain Control Module
Crankshaft Position Sensor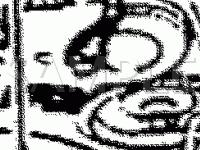 Engine Compartment Components Diagram for 1994 Mazda B4000 4.0 V6 GAS
Components on diagram:

Throttle Position Sensor
Engine Coolant Temperature Sensor
Powertrain Control Module
Data Link Connector (DLC)
Octane Adjust Shorting Bar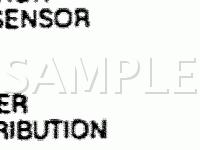 Instrument Panel & Engine Components Diagram for 1994 Mazda B4000 4.0 V6 GAS
Components on diagram:

Fuel Pump
Vehicle Speed Sensor
Throttle Position Sensor
Low Oil Level Relay
Canister Purge Solenoid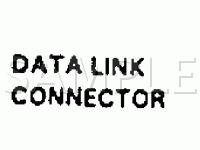 Engine Compartment & Instrument Panel Components Diagram for 1994 Mazda B4000 4.0 V6 GAS
Components on diagram:

Warning Buzzer/Chime Module
Starter Relay
Oil Pressure Switch
Coolant Temperature Sender
Cruise Control Servo
CLICK HERE TO GET FULL ACCESS TO 1994 Mazda B4000 PARTS/COMPONENTS LOCATION DIAGRAMS!
Shop online for auto body parts, engines, wheels, lights...
1996 Mazda B4000 Bumper, Front.
$82.97

---

2001 Mazda B4000 Mirror, Driver Side.
$13.90

---

2008 Mazda 6 Door Mirror Passenger Side, Passenger Side Power Door Mirror; With Heated Glass; With Mazda Speed Package; Black Code 16W; Foldaway, , .
$81.50

---

1994 Mazda B4000 V6, 4 L, 4016 CC Rebuilt Engine, Aerostar 90-94, Explorer 90-92, Ranger 90-92. If for 90-94 Aerostar, 90-92 Explorer/Ranger with manual trans or 93-94 Explorer/Ranger use FOR-244RLB-1. Supplied with new head casting., Warranty: 3-Year/100,000 Mile, .
$2,105.00

---

1995 Mazda B4000 Used Alternator, 4.0, AUTO, RWD F7714-10318AA, Very Good.
$91.00

---

2001 Mazda B4000 Used Timing Cover, 6-245 (4.0L, SOHC), 4 DR, EXC. SPORT TRAC, Very Good.
$64.00
More parts
Search DIY repair manuals by VIN...
Need To Fix Your Car or Truck?
Try Our Repair Service Finder