Learn how to repair a car or truck, install or remove parts, wire an engine, reset warning lights, replace fuel filter, fix auto body and more.
Get Automotix DIY!
Automotix DIY provides automotive consumers and do it yourselfers; the most comprehensive repair information about 1989 Volkswagen Cabriolet car and truck repair procedures including Volkswagen engine diagrams, wiring diagrams, repair work estimating measures, technical service bulletins, auto body work guidance, starter & alternator replacement procedures, serpentine belt replacement procedures, radiator & hose replacement procedures, tune-up & drivability specifications, quick lube illustrations, preventive maintenance guide, engine light reset instructions, parts removal and install procedures, fuel filter replacement directions, component location diagrams, air filter locations & replacement instructions, a/c system specifications, and general auto service procedures. You don't have to be a car mechanic or technician to know how to fix your 1989 Volkswagen Cabriolet automobile. Try the Automotix DIY solution today!
DIY REPAIR SAMPLES > CONTINUE EXPLORING >
COMPONENT LOCATION DIAGRAMS FOR 1989 Volkswagen Cabriolet AUTOMOBILES
Component location diagrams for most 1989 Volkswagen Cabriolet cars and light trucks sold in the U.S. from 1990+.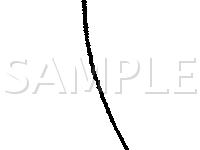 Engine Compartment Component Locations Diagram for 1989 Volkswagen Cabriolet 1.8 L4 GAS
Components on diagram:

Temperature Sensor
Oil Pressure Switch
Air Flow Sensor
Oil Temperature Sensor
Temperature Regulator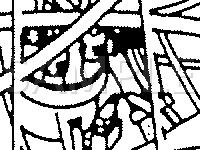 Engine Compartment Component Locations Diagram for 1989 Volkswagen Cabriolet 1.8 L4 GAS
Components on diagram:

Coolant Temperature Sender
Knock Sensor
Idle Switch
Coolant Temperature Sensor
Air Flow Sensor
CLICK HERE TO GET FULL ACCESS TO 1989 Volkswagen Cabriolet PARTS/COMPONENTS LOCATION DIAGRAMS!
Shop online for auto body parts, engines, wheels, lights...
1987 Volkswagen Cabriolet Grille Assembly, With emblem provision and matte black bar grille insert; Without molding; A high quality, direct fit OE replacement grille assembly..
$19.60

---

1990 Volkswagen Cabriolet Catalytic Converter, Passenger Side, <b>49-state legal; Not for sale or use in California; Cannot be shipped to California addresses</b>; 3-way catalyst style; 2 in. inlet; 2 in. outlet; Single inlet and outlet configuration; 9 in. body length, 5.13 in. width, 4 in. thick, 13 in. overall length; 4,250 lb. GVW; With one oxygen sensor port; Ceramic honeycomb catalyst substrate; Round stainless steel casing; A small footprint round body converter for use with small displacement engines or as a front converter in dual converter systems; The main benefit of this catalytic converter is that one unit may cover a wide variety of vehicle makes and models; Installing this converter often requires the use of welding, cutting, and tube bending equipment that is readily available to most professional installers..
$73.10

---

1998 Volkswagen Cabriolet 15" Aftermarket Wheel Covers, Aftermarket Wheel Covers; 15 Inch; Silver Finish; ABS; 10 Hole; Metal Clip Retention, , .
$33.50

---

1993 Volkswagen Cabriolet L4, 1.8 L, 1780 CC Rebuilt Engine, Warranty: 3-Year/100,000 Mile, .
Ad Hoc

---

1986 Volkswagen Cabriolet Used Cooling Fan Assembly, Motor only; w/AC, Very Good.
$123.00

---

1985 Volkswagen Cabriolet Used Intake Manifold, Very Good.
$153.00
More parts
Search DIY repair manuals by VIN...
Need To Fix Your Car or Truck?
Try Our Repair Service Finder