Learn how to repair a car or truck, install or remove parts, wire an engine, reset warning lights, replace fuel filter, fix auto body and more.
Get Automotix DIY!
Automotix DIY provides automotive consumers and do it yourselfers; the most comprehensive repair information about 1989 Volkswagen Cabriolet car and truck repair procedures including Volkswagen engine diagrams, wiring diagrams, repair work estimating measures, technical service bulletins, auto body work guidance, starter & alternator replacement procedures, serpentine belt replacement procedures, radiator & hose replacement procedures, tune-up & drivability specifications, quick lube illustrations, preventive maintenance guide, engine light reset instructions, parts removal and install procedures, fuel filter replacement directions, component location diagrams, air filter locations & replacement instructions, a/c system specifications, and general auto service procedures. You don't have to be a car mechanic or technician to know how to fix your 1989 Volkswagen Cabriolet automobile. Try the Automotix DIY solution today!
DIY REPAIR SAMPLES > CONTINUE EXPLORING >
COMPONENT LOCATION DIAGRAMS FOR 1989 Volkswagen Cabriolet AUTOMOBILES
Component location diagrams for most 1989 Volkswagen Cabriolet cars and light trucks sold in the U.S. from 1990+.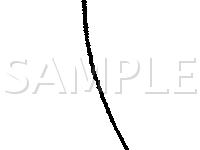 Engine Compartment Component Locations Diagram for 1989 Volkswagen Cabriolet 1.8 L4 GAS
Components on diagram:

Temperature Sensor
Oil Pressure Switch
Air Flow Sensor
Oil Temperature Sensor
Temperature Regulator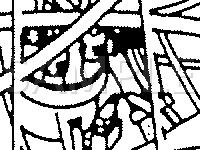 Engine Compartment Component Locations Diagram for 1989 Volkswagen Cabriolet 1.8 L4 GAS
Components on diagram:

Coolant Temperature Sender
Knock Sensor
Idle Switch
Coolant Temperature Sensor
Air Flow Sensor
CLICK HERE TO GET FULL ACCESS TO 1989 Volkswagen Cabriolet PARTS/COMPONENTS LOCATION DIAGRAMS!
Shop online for auto body parts, engines, wheels, lights...
1989 Volkswagen Cabriolet Headers, <b>50-state legal</b>; Not legal for use on catalyst-equipped vehicles except for racing vehicles which may not be operated on a highway; 1.375 in. tube diameter, 16-gauge tube wall thickness, 2.25 in. flange collector, 0.375 in. standard head flange; Gasket and header extension included to connect to stock system; 4-2-1 two-piece style; Round head port; These easy-to-clean headers feature mandrel-bent mild steel primary tubing that is armor-coated to provide a polished 2000-degree Fahrenheit high-temperature metallic ceramic finish; This special armor-coating reduces under hood temperature and resists rust and corrosion; Unlike the ordinary paint, chrome, or dull finish coating, armor-coating will not discolor providing a long-lasting great-look; Hook-ups for smog and engine management sensors; Fabrication may be required; Pre-catalyst vehicles must use original emission control devices; It is the responsibility of the customer to reinstall these devices on the vehicle; With Pacesetter's 3-year warranty..
$230.92

---

1998 Volkswagen Cabriolet Antenna, 1-section mast; 470 mm extension; Stick-on; A high quality universal imitation antenna; May require modification or other adjustment to your vehicle upon installation..
$5.01

---

1993 Volkswagen Cabriolet 14" x 6" Steel Wheel, Steel Wheel; 14 X 6; 12 Holes; 4 Lug; 100MM BP; Silver, , .
$69.50

---

1993 Volkswagen Cabriolet L4, 1.8 L, 1780 CC Rebuilt Engine, Warranty: 3-Year/100,000 Mile, .
Ad Hoc

---

1986 Volkswagen Cabriolet Used Wheel, 13x5-1/2, steel, Good.
$81.00

---

1985 Volkswagen Cabriolet Used Wheel, 14x3-1/2 (spare), Very Good.
$82.00
More parts
Search DIY repair manuals by VIN...
Need To Fix Your Car or Truck?
Try Our Repair Service Finder